THE IMPORTANCE OF ABAYA IN FASHION
Abaya is one of the traditional Islamic clothing worn by Muslim women around the world. A Muslim woman must always cover her entire body. Abaya is loose clothing that allows a woman to feel comfortable and at the same time fulfill all the principles of Islam.
But now in this 21st century, the word is becoming more modern and abaya is being a part of the fashion world. So abaya takes an important place in fashion and becomes a fashion itself.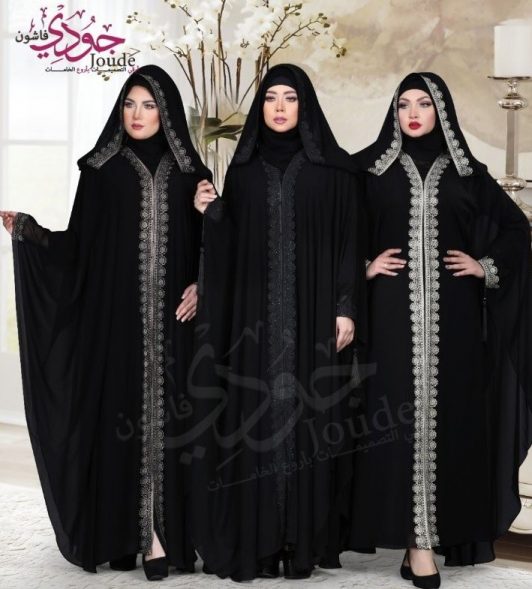 Changes in the world of fashion do not depend on nationality and religion or not limited to age and gender. Muslims have a lovely, attractive, and fashionable style and work in the fashion world. Recently, fashion corporations show that they use hijabs and abaya in their new and trendy design. Many brands around the world have been created for this purpose. It's been almost two years since the world of fashion began to work with abayas and veil, and now it is one of the fastest-growing sectors in the fashion industry. Abaya is a modest Islamic outfit that gives both comfort and a stylish or sophisticated look. Designer abayas have developed a perfect blend of tradition and fashion in designing clothing for Muslims. So, there are many choices if you want to wear trendy but contemporary modern Muslim clothing.
The establishment of fashion houses with the rapid growth of the number of boutiques and fashion shows in various parts of the world reflects the growing popularity of abaya in the upper and middle classes of women. Recently, the abaya is revealed as a product of high-quality fashion in the world, especially in the middle east. In past, people considered that abaya is used to only cover the entire body of a woman. But now in this modern world abaya fulfill the necessities of both covering the women as well as fashion. So abaya is now used as fashion.
Perhaps the abaya used as a simple dress meant just to hide, but today Abaya has become a stylish modified coat that many women want to wear. The days of wearing simple, plain, and just black color abayas are gone and considered old fashioned. Now abayas are changed into to stylish modified coat with stylish cuts and trims, beautiful and bright colors, and high-quality fabric. So rather than wearing only a typical black abaya, modern women love to wear these trendy, colorful, unique, and modern abayas. Now a day's different types of abayas are available for different occasions or events. There is a huge variety of abayas for casual or formal wear. Embroidered and stylish work abayas can also be wear at parties and wedding functions. Thus, modern abaya can fulfill the demands of a woman.
Abaya Seeking The Attention Of Fashion Designers
The popularity of abaya is spreading day by day around the world. So that's why abaya is seeking the attention of designers from all over the world. Many designers started to work on abayas and creating new and exciting things with this old dress, which is changing fashion in any part of the world and beyond. However, fashion designers give this dress a bright and fresh look by experimenting with new colors. Some of the abayas are made of gold and copper shades, which adds a special touch and enhances its beauty and charm. This type of abaya is a real elegance and a fashionable dress that enhances female beauty. The latest kaftan abaya designs today are scattered all over the world, which meets the specific requirements of women.
Changing Fashion Trends In Abayas
Abaya serves as the main symbol of religious and national identity in Muslim countries. However, over the last twenty years, a new trend has appeared, that shows that the abaya can be wear as a symbol of fashion as well, the adaptation of the traditional simple black abaya to fashionable Muslim clothing shows the taste and fashion sense of its owner. This new trend opposed traditional caution, disrupted traditional public order, the religious and national identity in the traditional form of caution. Abaya is not only a religious or cultural tradition but also an expression of
a unique female identity, highly influential, and inspiring in Western fashion through globalization.
Famous Among Fashionable Women
A brief overview of global trends in fashion for women shows that if there is one class that has undergone significant changes in the past and that has undergone major changes, this is undoubtedly the dress of Muslim women of the 21st century. Modern women who keep up with fashion are always looking for the latest fashion trends that make them look stylish and up-to-date in everyday life. Dignity is often said to be the crown for women, and Muslim women are generally recognized for the way they appear around them. Many Muslim women like to wear an abaya, which covers them and adds class to their personality. Thus, in this way modern abayas are famous among fashionable Muslim women.
So, in this modern world, abayas are not only used to cover the body of a woman, but it is also used as fashion and represents the fashion sense and taste of its owner. With the increasing popularity of abayas, many online abaya stores provide the facility of buying abaya online at reasonable prices. Our online abaya store also provides a variety of beautiful and stylish abayas with home delivery through worldwide shipping.