How to choose the best abaya?
If loving fashion is a sin, then we are sinners. Abaya is a famous outfit of Muslim clothing. Muslim women of the world are wearing abaya to cover their bodies and also to follow the teachings of Islam. But if you think that wearing an abaya is a hindrance to your fashion sense than you are wrong. Because now a day's there is a huge variety of abayas that suit your fashion sense and fulfill the need of a woman. But there are a few things that you should keep in mind while choosing the best abaya. These things enhance grace and glamor to your personality and also shows your fashion sense.
But first, we have to take a look at: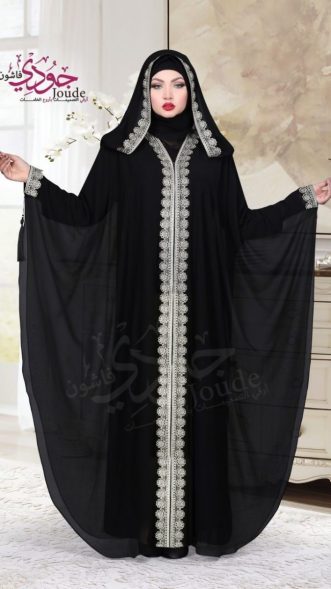 What an abaya is?
The abaya is a long, full-sleeved dress worn by Muslim women around the world. It is often worn by women living in the Middle East. Paired with a veil, the hijab or niqab usually expresses compassion and gives an illuminated look.
Keep these tips in mind for choosing your best abaya, because life isn't perfect, but your outfit can be.
Body type or shape is also important as body size. So, if you are planning to buy abaya, always choose a product that is not too thin or too big and always keep a thing in mind, only buy an abaya that suits your body shape or type.
Choose the right size for your abaya
If you buy abaya from a store near you, you can change the selected abaya to the same location. But if you buy Abaya online, you should choose your size. Knowing this, you should also look at the exact item size chart. The correct length of an abaya will depend on when it will be used. For example, if you want to wear a stylish and glamorous abaya for a special occasion, it can be longer, stretching up to the ankle. It is not recommended to leave a practical casual outfit under the ankle and without heels.
Since we know the importance of fabric when choosing a dress, there are a few things to keep in mind. First of all, the fabric should be comfortable for your skin type. Fabric that is not suitable for your skin can cause rashes and irritation. Besides, the fabric enhances the quality of your abaya. Therefore, always choose a comfortable and stylish abaya made from the best fabric to match your skin type. Also, make sure your abaya fabric is breathable enough so that you don't have to make a fan of yourself every few minutes.
Pay attention to the colors. Instead of the usual black abaya, you can also try a few different colors. But one thing you should stay with is that the actual color of the abaya may be different from the one you see on the screen. Therefore, checkbox to confirm the color. In our online abaya store, abayas are available in a variety of colors and styles that give comfort to your everyday life.
Choose the best design and pattern
In our online store, you can find elegant abayas with designs and patterns such as sequins, embroidery, beads, and shiny laces. For everyday use, you should choose plain and simple abayas. For weddings and parties, sequined or patterned abayas are ideal. So choose the best design and pattern of abayas from our online abaya store.
Abayas according to season
Sometimes, it's not you, but it's time or season that decides your dress. So while choosing the best abaya always keep in mind the season or weather condition. Well, cotton or light color abaya or any summer abaya will work well on a sunny day. If your abaya is dark, it will be perfect if it is raining outside. In the rainy season, choose a small abaya. In cold weather, make sure your abaya is bright.
Formal abayas are perfect for working women. They come in a variety of beautiful designs and comfortable at the workplace. Formal abayas usually come in pastel colors with beautiful designs and patterns. They can be beautiful, elegant, and sophisticated. Choose abayas that are comfortable in the office and for everyday work at a competitive price from our online abaya stores.
The gown is usually designed for casual wear. So, simple, comfortable, and able to stand with several washes Abaya is perfect for everyday wear. You need to make sure that the fabric is comfortable for all seasons. Choose light fabrics that soothe your skin. Also, the abayas with heavy stone or sequin work should be avoided for everyday use as they will not be very easy to carry on regular occasions. This is because you may not feel relaxed when wrapped in a heavy garment. Select something that is irritation-free and smooth for a regular purpose. You can get various designs such as printed Abayas and Lightweight Abayas at our Abaya Online Store.
So, buying an Abaya is usually a pleasant experience. You get hundreds and thousands of designs from which you can get one that looks pretty in your eyes. Our abaya online store has many advantages such as sophisticated designs, affordable prices, extensive storage, and delivery facilities. You can also get a money-back guarantee and special discount during the festive season.